12/08/23
Photography for the
Financial Times
on Chesil Beach, England's 'ribbon of wilderness' to accompany a beautiful piece of writing by Oliver Smith. Out in print in the Life&Arts section and
online.
29/07/23
Delighted to have four images from my series 'Wild Campers' shortlisted for the RPS International Print Exhibition this year. Prints have been meticualusly made in Devon with the help of print expert Chas Halsey.
I printed two additional 'Wild Camp' prints for purchase via my shop
here.
04/07/23
Land Workers Alliance publication
'With the Land'
Photographs of the LWA at climate demonstrations in London 2023.
27/04/23
In Feburary I was commissioned by Riverford's Wicked Leeks to produce a photo essay on land rights. I chose to sleep under the stars with campaginers on Dartmoor as I was already involved with raising awareness and documenting the wild camping campaign. This issue of Wicked Leeks is available to read
here
.
28/01/23
My Right to Roam pictures in today's Life&Arts section of the Financial Times.
Read the article online
here.
16/11/22
One week building light sculptures for
Still/Moving
at COP27 Egypt with co-founder of the artist collective Leonie Hampton.
We created artworks in response to climate negotiations and drew on Egypt's rich cultural heritage as inspiration. With an aim to create social and ecological change we set about working with local Egyptians to form peices in Arabic and English to a wide audience.
It was a huge pleasure to work with Leonie and more collaborations are in the pipeline.
A big thank you to the
Climate Heritage Network
and
Farhana Yamin
for supporting this project.
More information about our work can be found via Still/Moving's social channels:
@stillmovingCIC
05/08/22
A salt farm in the marshes and a goat farm in the wilds.
I travelled to France this Summer to gather some cultural experiences to last a lifetime. Le Sel Ferm and and a short film about the process of making raw, orgainic goats cheese to follow...
05/07/22
A Manor in the Wilds.
The Karuna Institute
is a stunning retreat and training centre tucked away in the wilds of Dartmoor. The insitute integrates mindfulness with western psychotherapeutic and craniosacral biodynamic practices. My images will appear on thier new website, coming soon.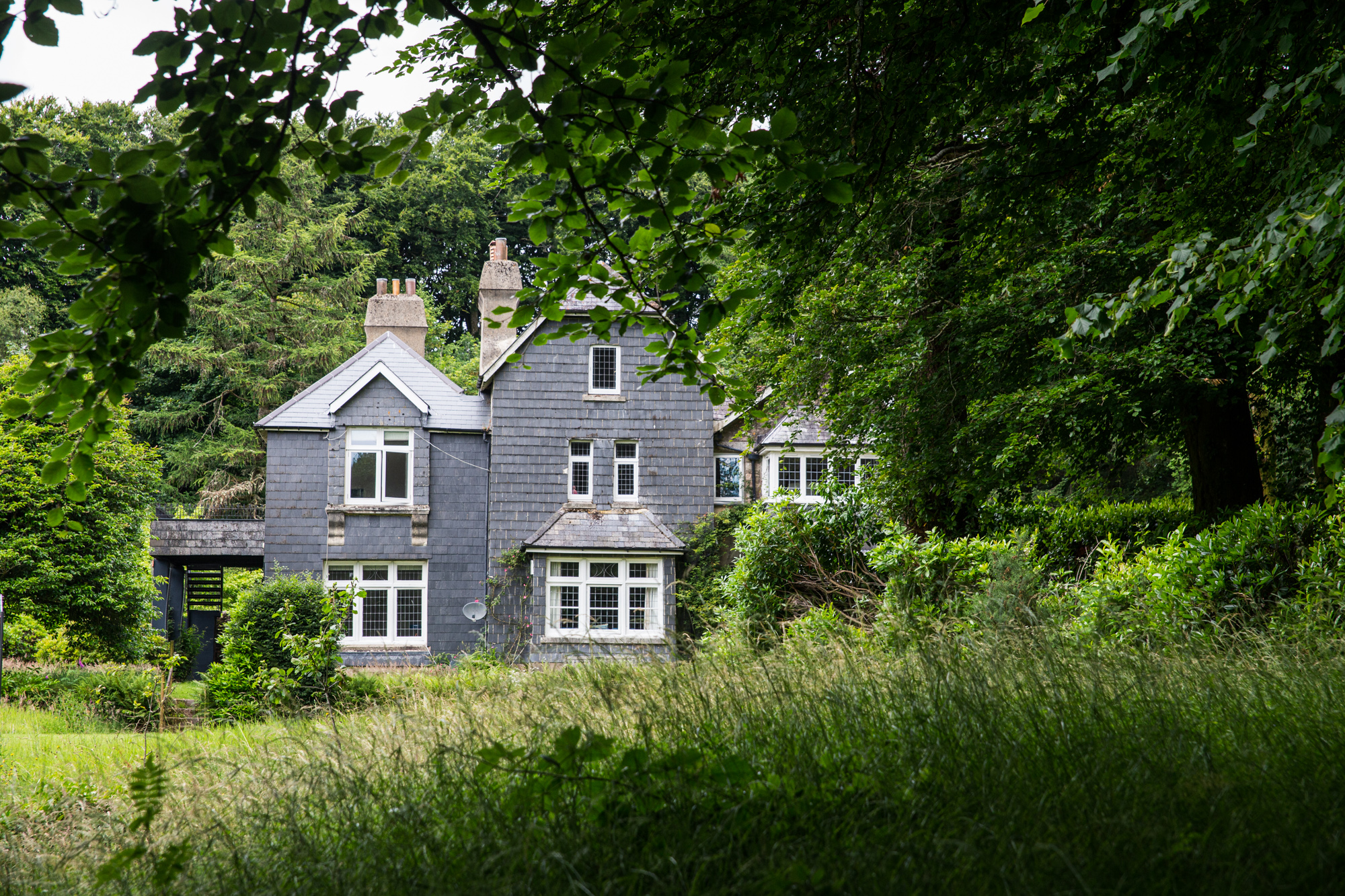 02/06/22
The Beacon.
Riding up to the beacon fire at dusk, spooking a herd of roe deer and seeing the pyre lit on Easdon Dartmoor was truley memorble...
15/05/22
Charles Dowding.
A visit to Homeacres in Somerset, Charles Dowding's famous no dig market garden. You can see more of my images via his website:
www.charlesdowding.co.uk
26/04/22
Shoot for BLOOM.
Libby has created a bespoke salon in a beautiful old shop overlooking the market square of Chagford.
25/05/22
EXHIBITION - The Old Brick Workshop
I exhibited a very large version of 'Winter Blues' for 'Beyond Four Walls' a show curated by Gemma Scott in Somerset.
Framing had to be bespoke due to the size of the work. Huge thanks to the talented Suzy Maxwell of
Silver Hammer Frames
who crafted this totally unique peice with me in her Devon workshop.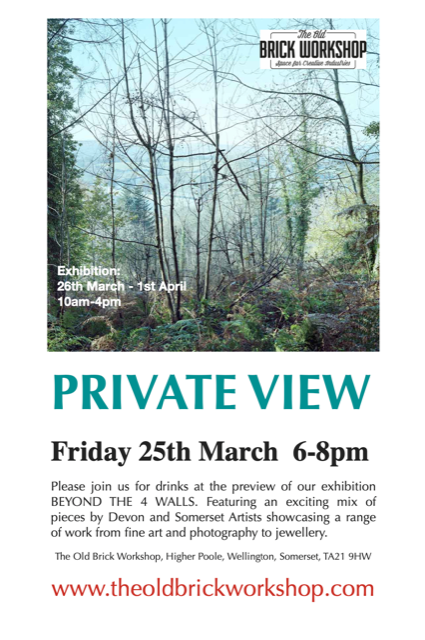 12/12/21
New prints for sale!
Glen Coe, Scotland. Printed on archival paper, limited edition of 50 signed and numbered.
Get in touch
to purchase a copy: A5, A4 & A3 in stock. Starting from £15 - 45.
14/11/21
I'm giving a talk at
The Exeter Phoenix
in November. Speaking about art, working on films and photography.
06/10/21
I Photographed the talented artist Rima Staines in her studio. Wishing Rima the best of luck with her new website launch where these new images will appear.
01/08/21
Production design for 'And Then Come The Nightjars' feature film, more details soon.
A working farm location, Dartmoor
15/07/21
Production Design for a short film by
Will Hartley
- a gritty tale of two young Welsh lads. Shooting in Cardiff in August. Moodboard snippet below.
04/05/21
Trip to the Highlands.
I travelled all the way to the West Coast of Scotland to work on a personal photography project and spend some precious time in the wilds. My self published photo zine will be availble to purchase Winter 2021. Get in touch if you would like to reserve a copy.
21/01/21
Art direction for the BBC New Creatives short film 'The Free' by Angus Django Allison. Film currently in post, more updates soon.
04/12/20
I shot the promotional images of Former Doctor Who star Pearl Mackie and Coronation Street's Lucy Fallon for an all-new
Audible
series: Sour Hall. Produced by SASSY FILMS.
Read more about the Podcast and see the trailer
here.
05/10/20
Art Direction for the short film 'Dog Years', funded by the BFI and filmed in Cornwall. Directed by Nat Wilcox and shot by Mary Farbrother. Great to be working with Storm Force Films again.
17/06/20
I shot some food and lifestyle images for the brand new cafe
Folklore Kitchen and Social
.
Matt has stripped out what was a old Indian restaurant and created a spacious social eatery. Wishing him and team the best of luck.
14/03/20
I had an incredable weekend working in Cornwall for the third time with Production Designer
Rowena Zoro.
We shot
Carolyn Saunders'
short film '
On Island West
', a sci-fi about climate change, isolation and tribalism which won the Challenge ALEXA award 2020. An award that offers Directors the chance to use a
TRINITY camera
with Signature Prime lenses (The same camera that was used to film 1918!).
It was also great working with
Mary Farbrother
(Director of Photography) again. I really cannot wait to see this film, shot just before lockdown, it may be a while before we see it but it will definatly be worth the wait.
I will share more updates about it's release soon.
20/01/20
Thrilled to have been chosen to attend an Art Direction in Film Course funded by Screen Skills and taught by the Production Designer
Katie MacGregor.
The course was run in Barrow-in-Furness by
Signal Films
.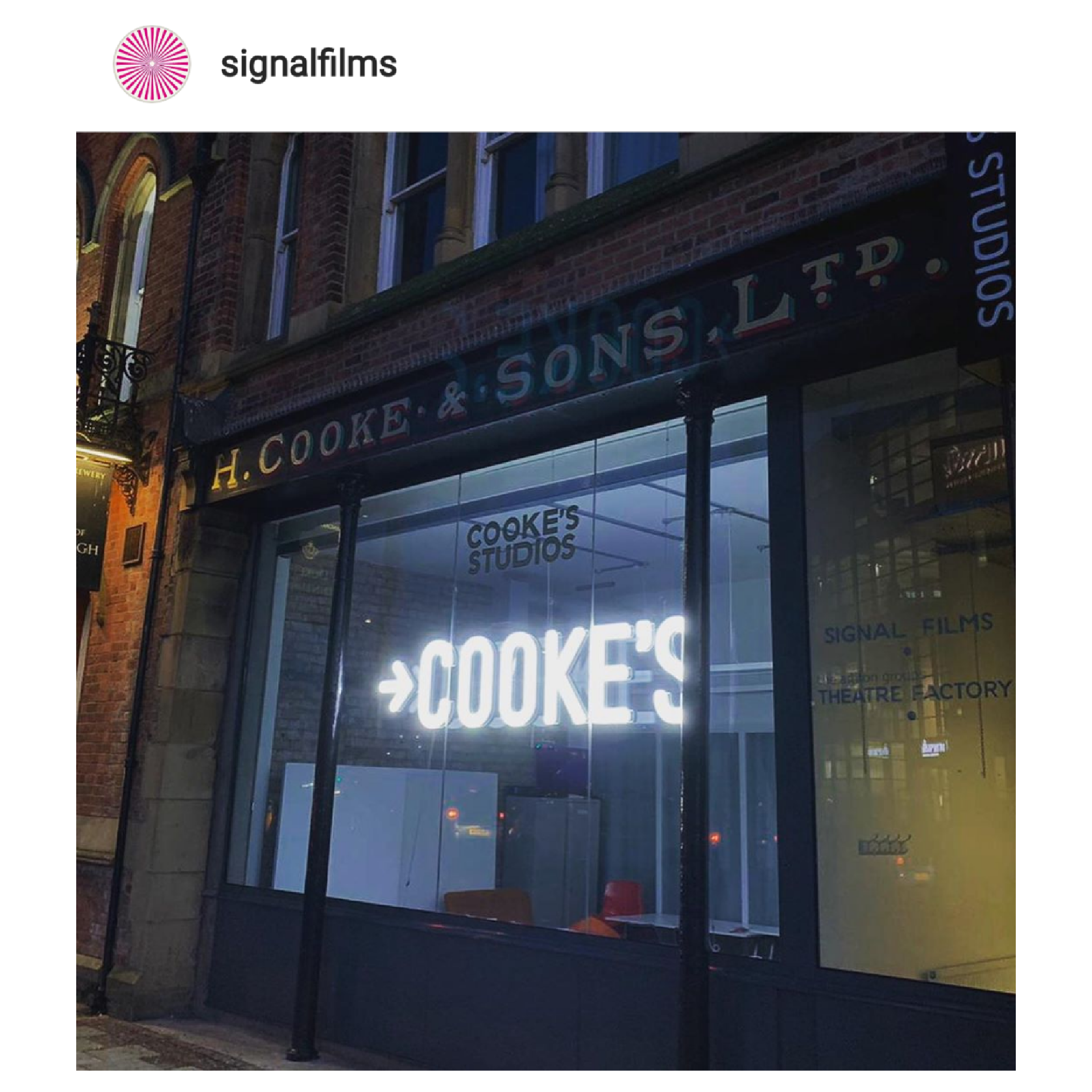 13/11/19
Working in the art department on Feature Film; 'The Haunting of Margam castle', Wales.
15/08/19
On the beach.
Work for
Kaleidovision
Media. Shooting stills for a series of films about Matt Miller founder of
Broga
.
10/06/19
I've just finished working on feature film 'The Tape'. I was a Set Decorator working with the talented Production Designer
Rowena Zoro
.
I also shot some stills for production. More on this soon as things need to be under wraps for now.
Martha Tilston (Singer/Songwriter) who directed and acted as the lead, recorded a full album while filming. The album will be played throughout the film and released when the film goes on screen next year.
Behind the scenes of film The Tape,
Martha Tilston
(Dir/Singer/Actress) takes a dip, Cornwall 2019.
04/05/19
Sustainable futures.
I'm working on a project about the UK Hemp Industry. It's a very exciting time for alteratives to plastic and I'm looking forward to promoting what is surely the way forward for carbon zero packaging.
14/02/19
My favourite image of artisanal bowls by
Sharif Adams.
30/03/19
I travelled to the USA to assist photographer
Will Hartley
on his Mudpark project. We flew to Miami and hired a truck to attend the 3 day Redneck truckers festival. I shot some video to accompany Will's photo series. More updates on this soon.
01/08/18
I shot the stills for the short film 'Granbad' Directed by Annabel Vine of
Wax Films
. The film is just beginning its festival run and has already got into 3 film festivals. Two in the USA, including an Oscar qualifying one, and one in Canada.
07/07/18
This Summer I spent 3 days and 3 nights of Dartmoor. I hiked from the East to the West from Fernworthy to the Tavy Cleave then North a bit then back West to East, finishing in the stunning location of Scor Hill. See images from Dartmoor via my
Instagram
.
30/06/18
I'm showing work as part of the exhibition
'Family of No Man'
Arles 2018. Organised by Cosmos books.
31/01/18
My image 'View of the Pines from Meacombe Farm' has been selected to be a part of Feature Shoot's
PRINT SWAP
project. My image will be printed in Brooklyn NY and be sent to a randomly chosen photographer, I will receive her/his work in return. It's a fun and exciting way for photographers to collect each other's work and I'm looking forward to getting my print in the post!
08/10/17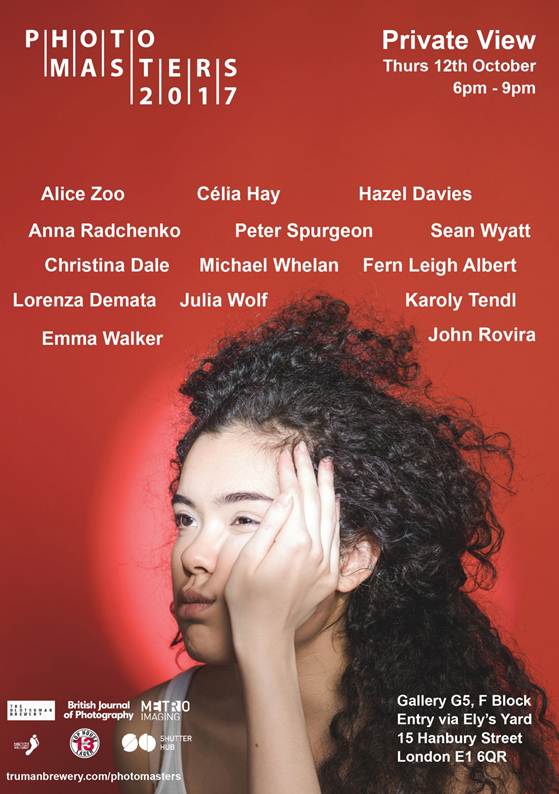 15/09/17
I'm excited to be heading back to Brick Lane to be a part of an exhibition called
PhotoMasters.
It's hosted at the The Old Truman Brewery and is part of PhotoBlock a programme of photography events that happens every October.
www.trumanbrewery.com/photoblock
10/07/17
My print 'Liquid Assets' has been selected for the Magnum Swap Shop exhibition at The Print Space.
You can read a blog about the event
here
.
All winners were able to swap a print with someone in the exhibition. I chose an image by Italian photographer Tommaso Rada from his project 'The Danube isn't Blue' taken in Romania in 2015. You can see the project and print on his website
here
.
16/06/17
'Sha in the bath' has been shortlisted for the British Journal of Photography & Intrepid Camera Competition, you can read about it on their website
here.
08/01/2017
I'm giving a talk at Dartington Hall for
Art.Earth
DEC 1st.
10/09/16
I'm exhibiting work at Exeter's annual Photo Festival
Unveil'd
.
Exhibition | Towers
Fern Leigh Albert | Brendan Barry | Glauco Canalis | Eva Cooney | Robert Darch | Melanie Eclare | Jessica Lennan | Tim Mills | Jem Southam | Oliver Udy
Monday 17 - Tuesday 25 October 2016 | Southernhay, Northernhay & Rougemont Gardens
12/06/2016
Pet sitting...
13/05/2016
Wild Wood features in Dark Mountain Book 9.
Follow the link below for information about the Dark Mountain project and to buy a copy;
https://shop.dark-mountain.net
''To change the future … I should do foolishly. The beauty of modern
Man is not in the persons but in the
Disastrous rhythm, the heavy and mobile masses, the dance of the
Dream-led masses down the dark mountain.

Robinson Jeffers, 1935''
31/03/2016
This Spring I posted 171 postcards to; UK, France, USA, Australia, Germany and the Netherlands.
They were 'perks' as part of a successful crowd funding campaign that raised £43,551 for Steward Wood.
20/02/2016
This year is set to be all about books with Wild Wood featuring in a publication coming out later on in the year (I won't spoil the surprise and tell you what) and my very first book is on it's way: Wild Wood (Book 1) which is something I'm extreemly excited about.
As well as that I'm currently working on new images fresh from the lab and looking forward to getting some prints made from the new series, I will share some of these with you soon.
I'm also selling prints still via
Prints for Refugees
(more info below) and 'Winter Blue' is proving to be very popular. All money raised goes to Doctors of the World who are supporting Syrian Refugees with vital medical aid.
04/12/2015
I'm selling two prints online as part of '
Prints for Refugees
'. A great project raising funds for
Doctors of the World
with 100% of proceeds going towards the Charity. Do have a browse of the site, there are some fantastic photographs by a broad range of established photographers.
30/11/15
You can now see stills from the NYPF exhibition 'The Last Picture Show' which I was a part of here;
//nyph.at
10/11/15
A selection of work from 'Wild Wood' has been exhibited in a Nature Art's exhibition in South Korea.
You can see the show via this link, but of course it's all in Korean;
http://www.natureartbiennale.org
Here's some stills from the show;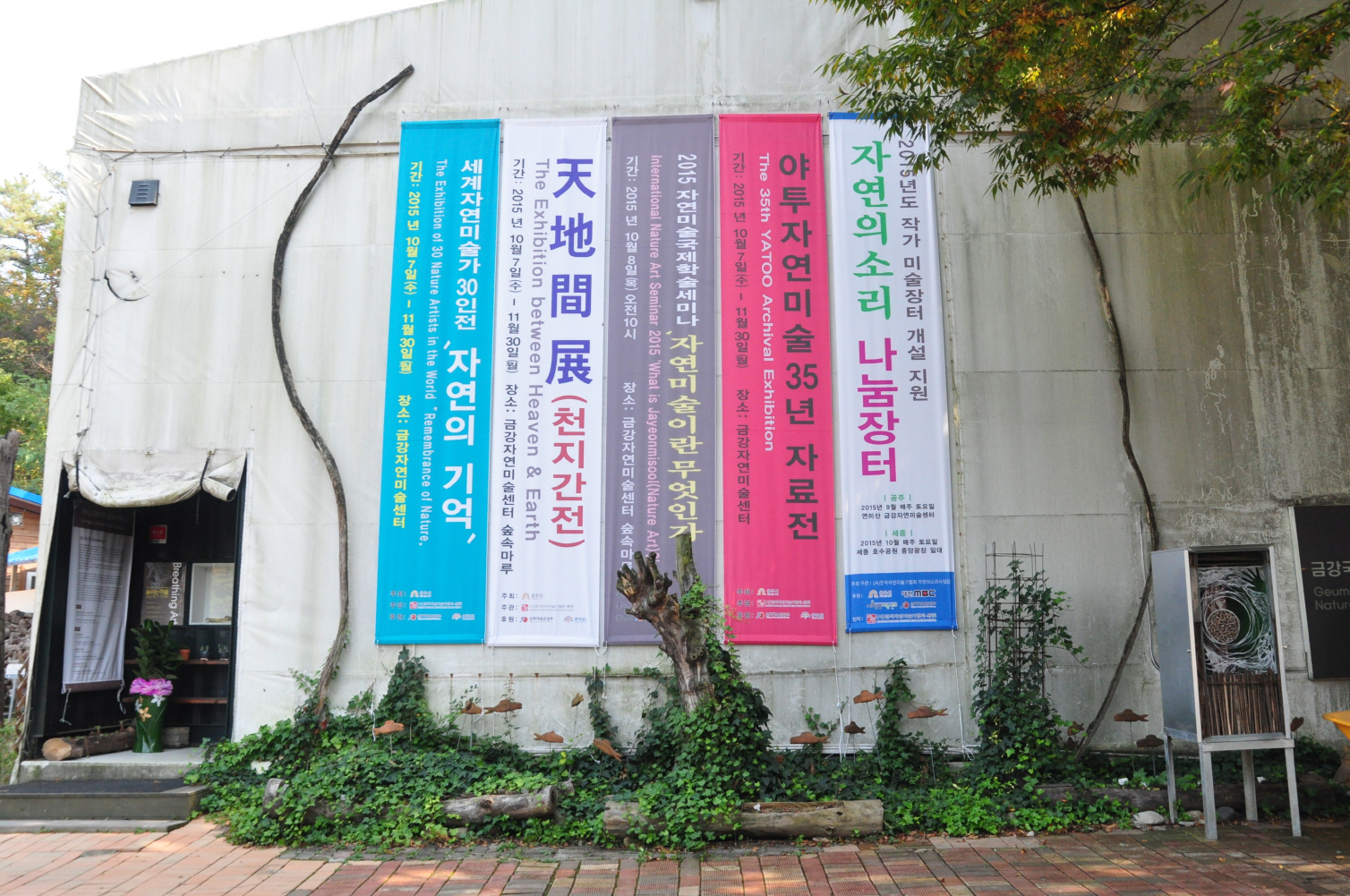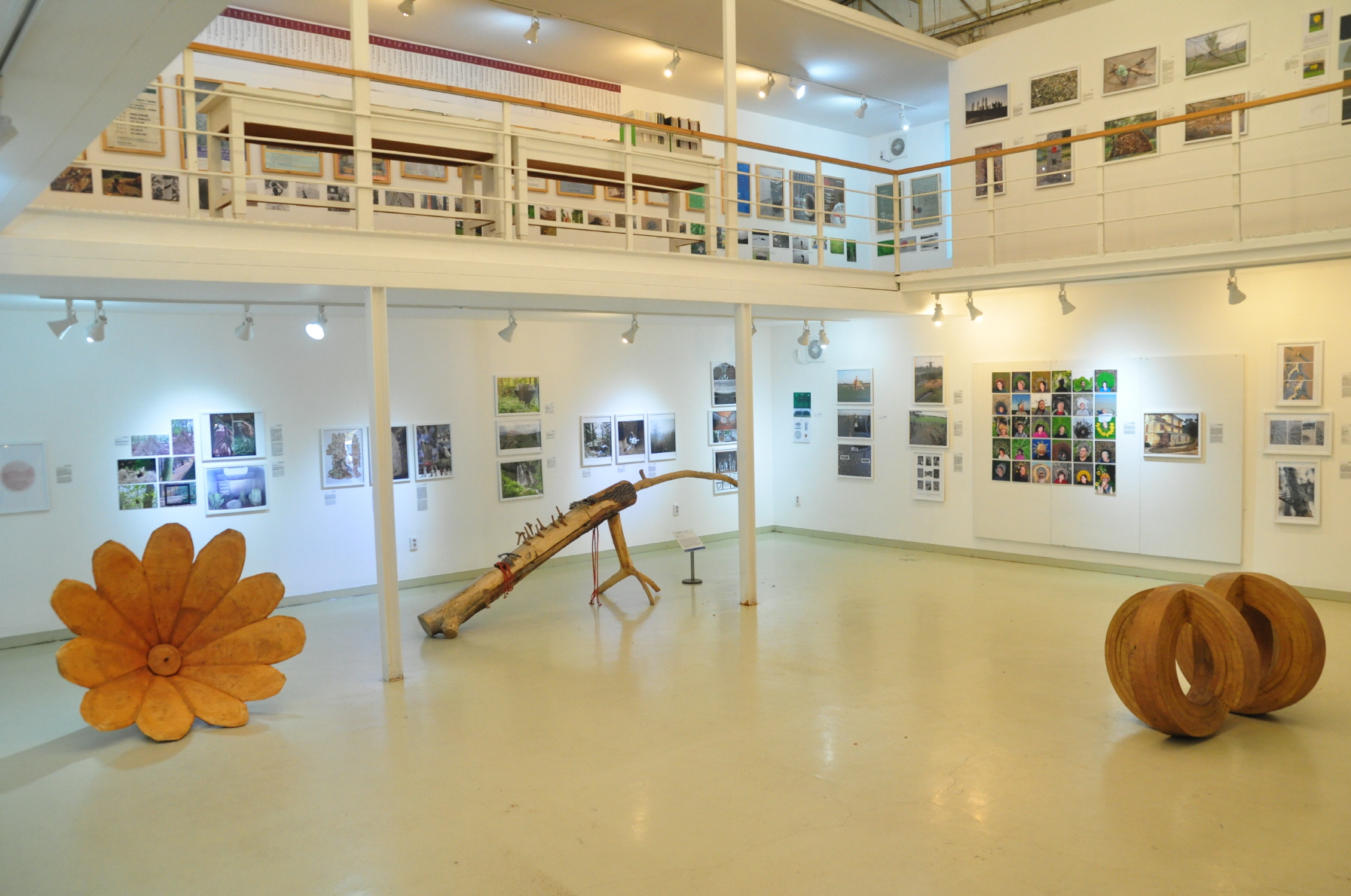 25/09/15
Print 'Sha in the bath' has been selected for an exhibition at the New York Photo Festival this year. It will be at the POWERHOUSE Arena, Brooklyn, from October 17 - November 20, 2015 and then travel to Seoul as part if the Seoul International Photo Festival
03/08/15
The University of the Arts asked me to write a few words about what I've been up to for their Alumni Blog, you can read the article
here.
06/06/15
05/05/15
FLASH FORWARD WINNER
I have been selected as a winner for the Magenta Foundation's 2015
emerging photographers competition
.
This means Wild Wood will be exhibited as part of a group show travelling from Toronto to Boston and be published in the annual Flash Forward book.
14/04/15
Cyanotypes in Nature
I am exploring nature connection through the Cyanotype process. Making these prints reminded me of this poem by Basho;
Slender, so slender
its stalk bends under dew --
little yellow flower
~ Basho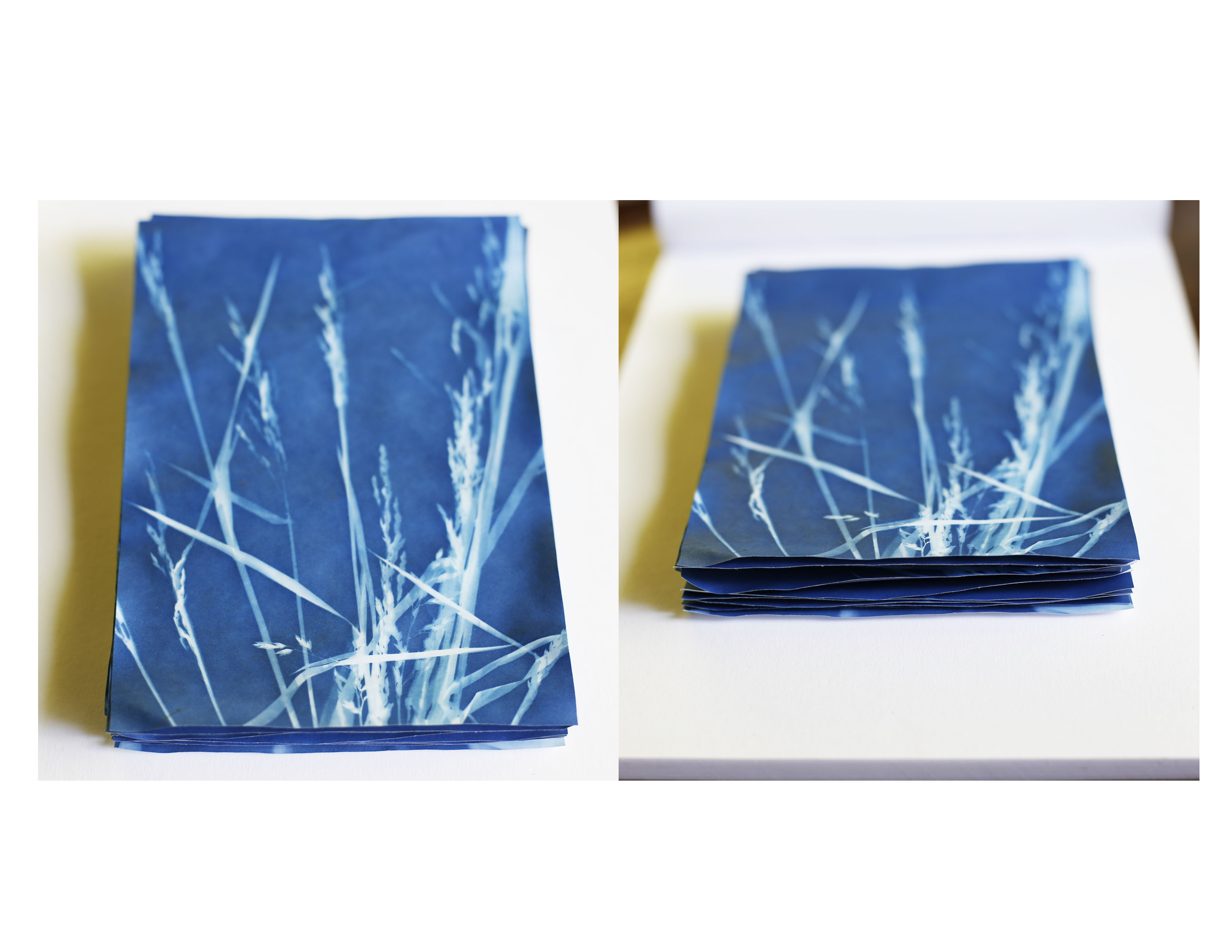 01/02/15
I was asked to photograph writer Robert Macfarlane's boots. He had worn them on
'The Old Ways'
~ about walking routes in the British landscape and the surrounding nature.
It was great to make a connection to the writer who spent a long period of time with fellow nature writer Roger Deakin, whose book inspired the title of my project; 'Wild Wood'.
"We are adept, if occasionally embarrassed, at saying what we make of places - but we are far less good at saying what places make of us..."
― Robert Macfarlane, The Old Ways: A Journey on Foot
Image; Macfarlane's boots before and after a resole, for Green Shoes 2015.

24/01/15
Photo of the classic desert boot (top right) taken for Green Shoes and published by The Simple Things Magazine.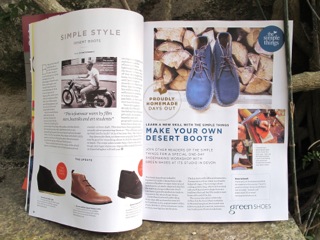 08/12/14
After the success of the Dutch Photo Festival Noorderlicht this summer, the
Museum TwentseWelle
, in Enschede (Nertherlands) has decided to show a selection of work from the festival. I'm very pleased to say Wild Wood was chosen and will be there from the 17th December 2014 through to the 15th February 2015.
17/11/14
New Exhibition!
At The Centre for Contemporary Art and the Natural World, Exeter University. 20th Nov 2014- 21st Jan 2015
30/10/14
The image 'O in his Dwelling' from the series 'Wild Wood' features in this Dutch Newspaper;
20/10/14
Photobook
Wild Wood features in this smashing photobook. I feel proud to have images printed among some fabulous projects by a plethora of photographers from all over the world.
17/09/14
Building Narratives...
I'm running a
photography workshop
for the awesome Arts Charity Ideastap this October in London town. It's now fully booked but I'll be running the same workshop from my hometown in Devon in the new year. Feel free to send me an email; fernleighalbert[AT]hotmail.com if you would like some more info;
02/09/2014
It's Open! 'An Ocean of Possibilities'...
''what speaks through all is the wilderness that first and forever must be born with us before we can go out and seek it elsewhere.''
Wild Wood also appears in this fantastic
online magazine
(in Dutch) and on the Noorderlicht Photo Festival
Website
. (In English)
Installation shot of
Wild Wood
at Noorderlicht
07/08/14
OGA X PPG
Wow, this summer has been unexpectedly busy, culminating in a week of two openings in London town. One on the East side at the Greenwich Heritage Centre with The RPS (See prev post) and the other on the West side with
One Giant Arm
at The Portobello Photography Gallery.
OGA chose a selection of images from Wild Wood in their show; UNSEEN. It was a great exhibition to be a part of and the opening night of samosas and cider went down like a house fire!
29/07/14
I'm extremely happy to be a part of the
157th Royal Photographic Society International Print Exhibition
which opens next week at The Berkeley Gallery, Greenwich (31st of July to the 28th of August.) If you're London based come and see it or catch the show as it tours the UK (dates below). This is one of the longest running exhibitions of its kind in the world and I am blown away to know that in 1947 my grandfather entered the 13th annual exhibition with the RPS and got selected too! That would have made him 27, the same age as me.
RPS 2014 Exhibition Catalogue with my image 'Sha in the Bath' on the left and my Grandfathers Exhibition Catalogue from 1947 on the right.
31 July – 28 Aug. Berkeley Gallery, Greenwich Heritage Centre, London
6 Sept – 8 Nov. Aberystwyth Arts Centre, Wales
22 Nov – 10 Jan 2015. Banbury Museum & Art Gallery, near Oxford
2015
16 Jan – 15 Feb. Royal Albert Hall, London (Open days TBC)
14 March – 10 May. Shire Hall Gallery, Stafford
4 – 30 Jun Waterfront Hall, Belfast (Belfast Photo Festival)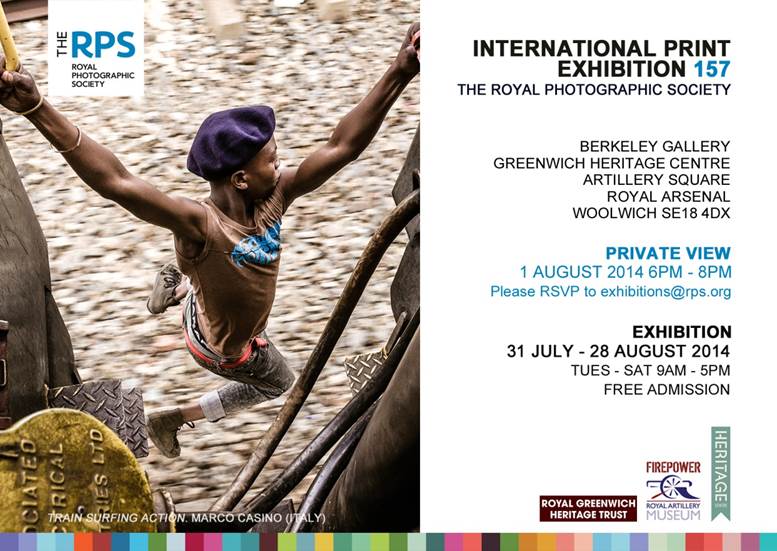 07/07/14
The Rencontres D'Arles
Arles came alive again this year with photography from every corner of the globe. I was very lucky to spend a week there this July soaking up some inspiration. Here are some highlights...
(1) Patrick Willocq 'I am Wale Respect Me' (2) The Chinese Photobook w/ Martin Parr and Wassink Lundgren (3) Léon Gimpel (4) Arles! (5) Peter Ten Hoopen 'Hungry Horse'
27/06/14
I'm so excited about the humble 'Wild Wood' project being selected for the 2014 Noorderlicht Photo Festival in the Netherlands. It's great to see the project gaining popularity overseas and into a festival arena, I look forward to seeing the press pictures but before then I'm off to The Rencontres d'Arles. More updates on my return.
www.noorderlicht.com
26/05/14
I've been working on some new images for the Wild Wood project while at the same time transforming the permaculture garden here in the woods.
I've been experimenting with night shots and more still lives, however the direction of the project is taking a more introspected angle. So part ii is looking to delve even further into off-grid living.
I have now also set up shop, or office in town and due to the generous funding I received from
Ideastap
I have a shiny Epson Perfection V700 scanner to my disposal, which makes life as a freelance photographer using film a lot easier.
Instagram preview, new scans 2014.
11/04/14
Two prints 'Sha in the Bath' and 'Kai by the Communal Space' from the series Wild Wood have been selected as finalists for the
Royal Photographic Society 157 international print competition
. The prints were selected from 6,500 entries from over 1,700 entrants in 72 countries so I'm over the moon to have the prints selected for the under 30's category.
29/03/2014
"By viewing Nature, Nature's handmaid, Art, makes mighty things from small beginnings grow." John Dryden 1631-1700
I'll be exhibiting another solo show of Wild Wood at The Centre for
Contemporary Art and the Natural World
at Exeter University. The show will run from 31st October till January 2015. The space is of fantastic proportions so I'll be able to show more work, of greater size and install more animal parts gathered by Ollie Hornbeam from Nature Connections. I'm really looking forward to filling the space.
Barn Owl installation, 2013
13/03/14
I've been working on a feature for Ernest Journal, a beautifully crafted new magazine for 'curious gentlefolk'. The article gives insight into life here at Steward Wood and showcases the Wild Wood project. My shot 'The Stones' was chosen for the cover. Issue 1 is out now and available
here
...
The Stones, Scorhill, Dartmoor. Cover image for Ernest Journal Issue 1.
10/03/14
I'm delighted to announce I have been awarded £500 in funding from the Arts charity
Ideastap
for the research phase of a documentary project based in South West Ireland. I'll be travelling to Ireland later on in the year after a visit to Les Rencontres d'Arles. The project will focus on the mediative quality of nature and involve time spent in remote places. More details soon.
15/02/14
''It makes us want to leave London and head to the woods.''
Wild Wood is featured in
Splash and Grab
Magazine this month.
03/02/14
I had the absolute pleasure of
interviewing photographer Sara Davidmann for Ideasmag
about her experiences documenting trans people.
I read about her new project 'Ken; To be Destroyed' in the
Guardian
and wanted to find out more about her personal story.
02/02/14
WILD WOOD at The Dodo
A solo show of Wild Wood at The
Dodo Photo
gallery in Exeter opened last night. I was overwhelmed by the positive response to the project and the interest people had in the community. I would like to thank all the people who visited the show and Dodo founders Jess, Stefka and Brendan for all their hard work promoting and setting up the show. The exhibition runs until the 15th March.
08/12/13
This week Wild Wood is Editor's Pick in
Darwin Magazine
^^^^^^^^^^^^^^^^^^^^^^^^^
NEW NEWS SECTION